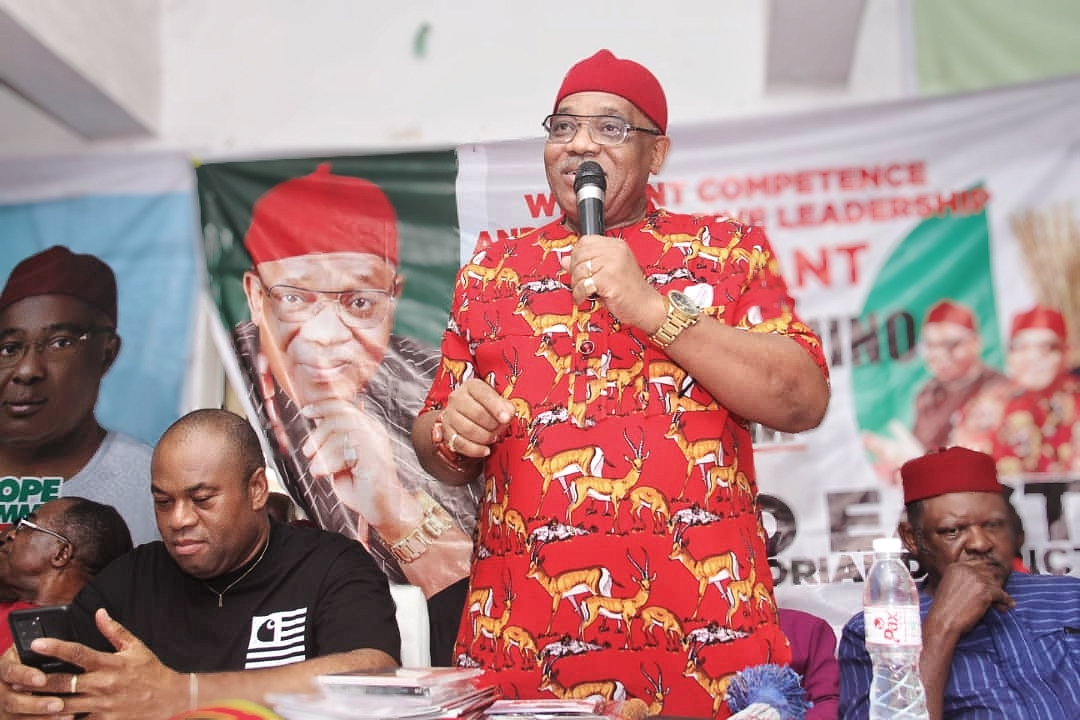 The Imo State governorship candidate of Young Progressives Party (YPP) Dr. Kemdi Chino Opara has called on the people of Imo East (Owerri zone) and Ndi Imo both at home and in the diaspora to throw their weight behind him and vote for him in the November 11th election, saying he is the most credible, competent and qualified candidate.
Opara made the disclosure while speaking with LEADERSHIP in Owerri, the Imo state capital after the 5th anniversary of the Egbu declaration held at the All Saints Cathedral, Egbu in Owerri North local government area of Imo state.
He decried what he described as the government's loss of sense of duty, poor governance and leadership failure in recent times which has deprived Ndi Imo the opportunity to enjoy good governance and democracy dividends.
Opara expressed his firm opposition to what he described as the continued marginalisation and suppression of Owerri zone, which he said was filled with well-read and very intelligent people but yet to be allowed to produce the governor of Imo state for even a full term.
He said it was repugnant to fairness, equity and justice for any particular zone to want to keep producing governors to the detriment of others in the face of an existing  Charter of Equity to rotate power amongst the three zones.
Further, the international businessman charged Imo people especially from Owerri zone to shun pecuniary gains and assess candidates from the zone on the basis of leadership capacity, competence, integrity and content of character to bring about effective and productive governance.
Opara, who restated his solidarity to Owerri zone's quest to produce the next governor, in accordance with the 1991 charter of equity in Imo state, commended the organizers of the event for proving to the world that the zone still had great and respected leaders of thought that meant well for the zone and its people, saying he was optimistic that the program strongly signified the beginning of the journey of the zone to Douglas House come January 15, 2024.
Speaking on his drive, Opara said under his watch as governor, lives will improve positively adding that he will implement right decisions and people-oriented policies for the socio-economic development of the State, saying he will improve security.
Further, he disclosed that his cabinet will be comprised of 75 percent youths and women, saying he will build quality road network, provide basic social amenities, complete and equip the 27 General hospitals at the various local government headquarters built by the erstwhile governor of the State, Senator Rochas Okorocha, and establish a Mother and Child Care hospital in every council.