Sciences
Auburn ph.D. takes cancer research to AL Launchpad – Opelika Auburn News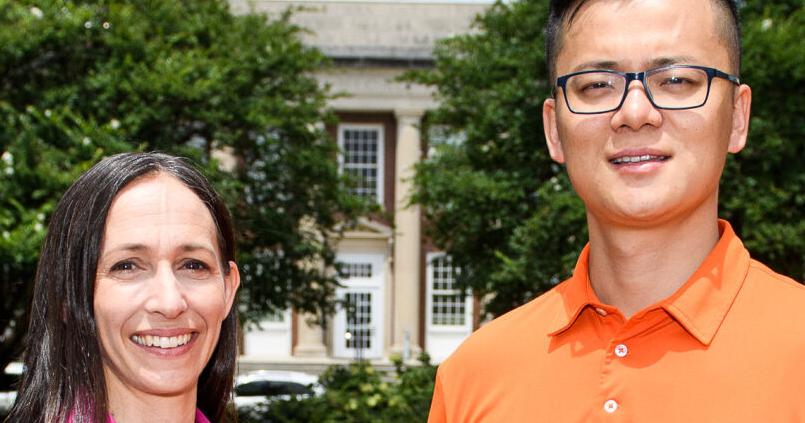 JOHN WEST

An Auburn graduate and professor have teamed up to develop a tissue growing process that could potentially revolutionize cancer research.
Yuan Tian and Elizabeth Lipke will present their process at the Alabama Launchpad finals in Auburn on Aug 17. They'll compete for a chance to win $25,000.
Tian and Lipke co-founded the bio-medical company VivoSphere in 2022. The company is one of three local startups participating in the statewide incubator program.
Tian and Lipke have created 3-D modeling technology that allows them to grow human tissue outside of the human body. It allows them to put cells, for instance cancer cells or induced stem cells, into the tissue and study the effects.
The process allows them to simulate a real-life environment for the cells to grow in and interact with. It's a change from the traditional 2-D space that scientists typically culture cancer cells in.
"It can be used towards different applications," said Tian, a 2020 chemical engineering graduate. "If we put cancer cells in there, it becomes a mini tumor we can grow inside the lab. And if we put stem cells in there, we have our patented technology to drive that towards heart muscle cells. That can be used as therapeutics in the long term."
Lipke, chemical engineering professor at Auburn University, said the process will also allow them to do drug testing on in vitro models instead of using animal models.
"One of the reasons is that we're not mice," Lipke said. "We need to have ways that we can generate models that are much more similar to human tumors and human cancer and replicate — recapitulate — the aspects of human tumors that are driving disease progression."
The two biomedical innovators said they are interested in scalable production of the cells they create. Lipke said they are currently able to encapsulate a million cells inside of a couple of minutes. That production level will allow them to commercialize their process.
"Compared to the 2-D, our 3-D is more human mimicking," Tian said. "Compared to the competing technology, we're also more human mimicking and also we can make a lot of them very quickly, which is also advantageous for us."
As Tian and Lipke developed VivoSphere, they won $50,000 in a launch competition though the Auburn University Intellectual Property Office. They used the prize money to build their initial prototype. The competition was part of Auburn University's New Venture Accelerator program.
Now Tian and Lipke have their eyes set on Alabama Launchpad. They are competing in the final round of the incubator competition's concept stage category with a $25,000 prize.
However, Tian says the competition is more than just the money. Over the past year, Alabama Launchpad has also provided them with training in finances, marketing, management and pitching ideas.
"It was all great," Tian said. "I was able to build some connections, and also most importantly, learn the things we don't even know we don't know. It's important. We feel like we know everything, but if we start just building the company like that, it's probably going south because we're missing important parts."
Tian says if they win Alabama Launchpad, they'll use the winnings and knowledge they've gained to add more positions to their company, such as a chief commercial officer. He said that core team would continue to grow the VivoSphere.
Tian said he would like VivoSphere to help Alabama retain intellectual talent.
"If we can together build a biotech ecosystem in the state of Alabama," Tian said, "We can create the jobs that are suitable for people like me who are getting a biomedical engineering degrees and graduating and then they want to stay here. Now they can actually stay here and work here."